CONGRATULATION Mr. Johnny Paul on being THE WEEK 8 WINNER
We'd like to announce Mr. Johnny Paul from Kenya as the winner of week 9 (May 9 - May 15 Japan Time) of our FREE CAR GIVEAWAY campaign - The prize is $500 voucher!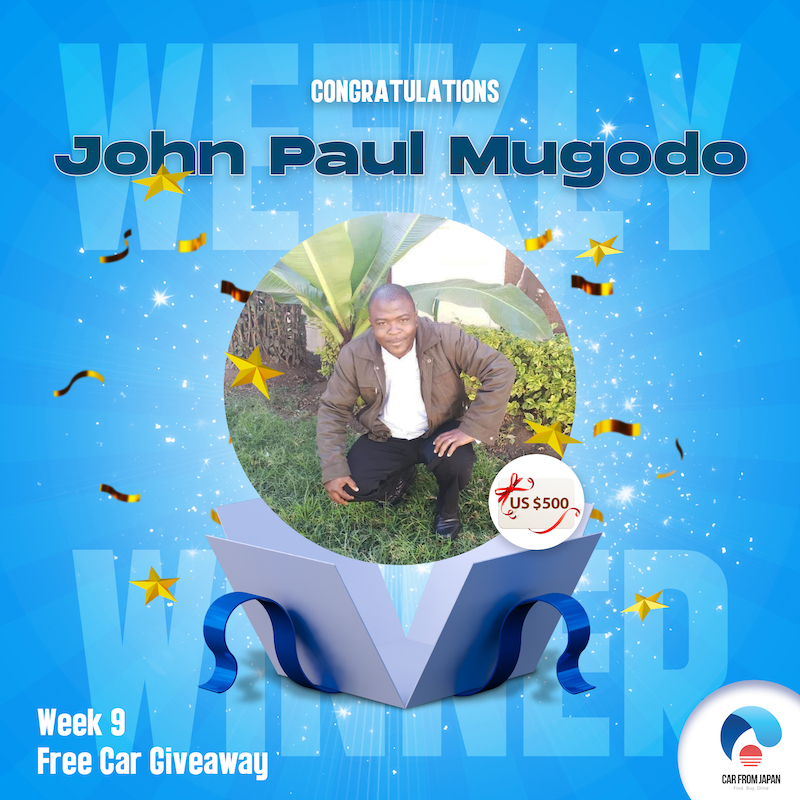 Thank you for taking part in the event!
Week 9 was also the final week of our FREE CAR GIVEAWAY campaign. For those of you who haven't been the winners yet, don't worry, we have lots of events and other mini-games to come.
Ladies and gentlemen, The winner of the Grand Prize will be announced on May 20, 2022. So, remember to tune in on 20/5 to witness a moment of victory along with the celebration.
Have an amazing day everyone!
Visit us: https://carfromjapan.com/campaigns/freecar_2022
#carfromjapan #giveaway #cargiveaway