CONGRATULATION Mr. Suleiman Mutuli on being THE WEEK 6 WINNER
We'd like to announce Mr. Suleiman Mutuli from Kenya as the winner of week 6 (Apr 18 - Apr 24 Janpan Time) of our FREE CAR GIVEAWAY campaign - The prize is US$ 250 Cash.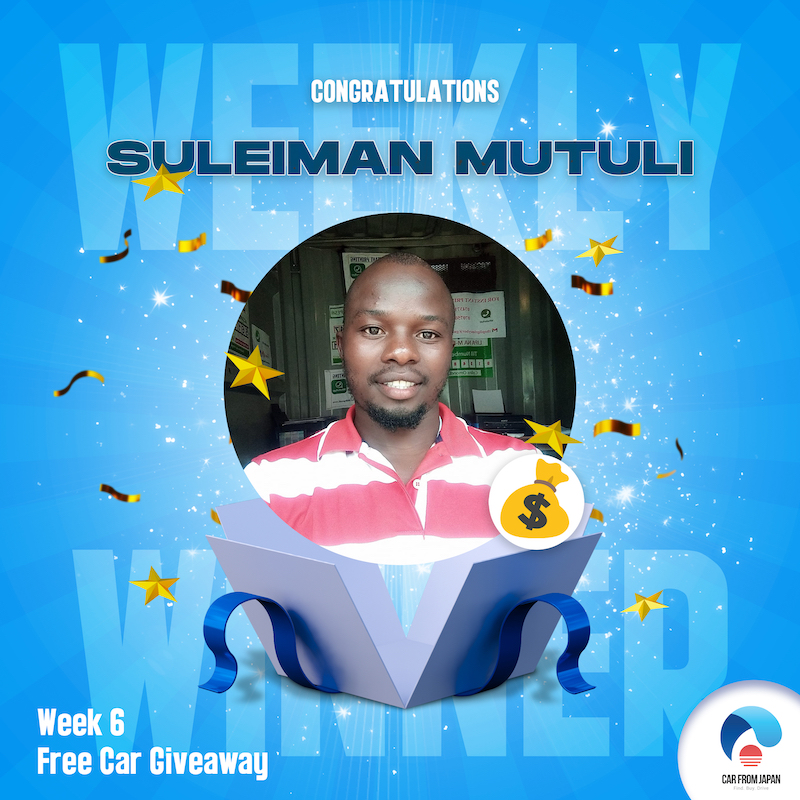 Thank you for taking part in the event and we wish you the best of luck using accumulated points to compete for the campaign's grand prize: A FREE CAR.
Ladies and gentlemen, there are still lots of exciting prizes awaiting you everyday and every week, until the 20th of May!
Don't forget to complete your daily mission!
Have an amazing day everyone!
Join now: https://carfromjapan.com/campaigns/freecar_2022