CONGRATULATION CHRISTIAN APPAU ON BEING THE WEEK 2 WINNER
We'd like to announce Mr. Christian Appau from Ghana as the winner of week 2 (Mar 21 - Mar 27 JST) of our FREE CAR GIVEAWAY campaign.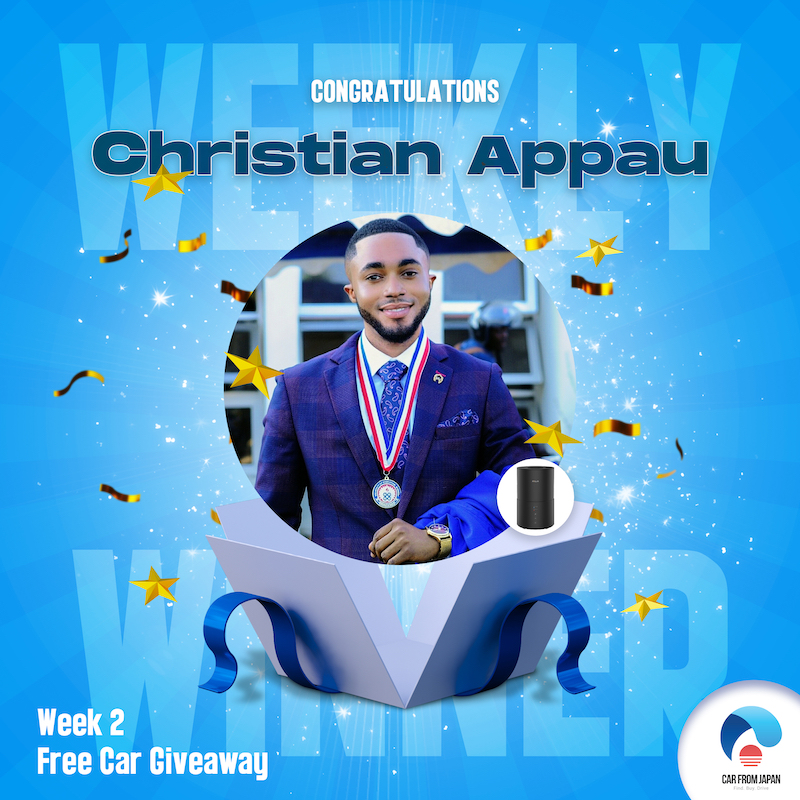 The prize will be an Air Purifier!
Thank you for taking part in the event and we wish you the best of luck using accumulated points to compete for the campaign's grand prize: A FREE CAR.
Ladies and gentlemen, there are still lots of exciting prizes awaiting you every day and every week, until the 20th of May!
Don't forget to complete your daily mission:
- Share the campaign on Facebook
- Watch the entire CFJ introductory video
- View the car list on CFJ for at least 15s
- View at least 3 items on CFJ
Have an amazing day everyone!